Tri-Cities Committee Wiki
From committees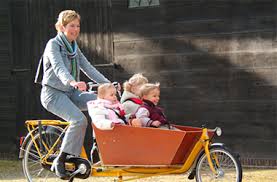 Committee priorities for 2020
Improve our relationships with municipalities.
Improve committee focus.
Improve our visibility in the community.
Details here: [tbd]
HUB and the Tri-Cities Local Committee
HUB is an organization in the Greater Vancouver area whose mission is to get more people cycling more often. The Tri-Cities, Belcarra and Anmore Local Committee of HUB works specifically in the Tri-Cities, Belcarra and Anmore.
Bike advocacy in the Tri-Cities
Bike advocacy in the Tri-Cities is tricky because, well, there are three cities here! Coquitlam, Port Coquitlam and Port Moody have separate municipal governments and engineering staffs, with different sets of priorities. The villages of Belcarra and Anmore, two very popular cycling destinations, are in the picture too. To further complicate matters, some of our most critical bike connections involve big infrastructure that is the responsibility of the provincial government, such as the Pitt River and Port Mann bridges. Finally, Metro Vancouver plans and maintains some bike infrastructure in Metro parks, such as the Sheep Paddock Trail in Colony Farm Regional Park.
The HUB Tri-Cities Local Committee is focused on working with all these different governing bodies in a way that creates as much integration and cohesion as possible. Very few of us spends all their time in just one city, cycling routes that just one organization plans and maintains. We travel around the Tri-Cities and the region all the time. We need usable and connected infrastructure everywhere.
Tri-Cities Committee's Top Five Map Gaps
HUB's UnGap the Map campaign focuses on fixing the worst problem areas to create a connected cycling map.
Braid Station to Port Mann Bridge, Coquitlam.
Let's extend the Central Valley Greenway all the way to the Port Mann Bridge.
Guildford Way, Coquitlam City Hall to Port Moody City Hall.
This stretch is well served for confident grownups, but none of us is going to ride there with our kids anytime soon. It connects two Skytrain stations, many schools, two civic libraries, two city halls, multiple recreation complexes, multiple parks. It needs a separated lane on the north side, where there is a lot of room and very few cross-streets.
Pitt River Bridge to Coquitlam Center/ Lincoln Station, PoCo/ Coquitlam.
Clarke Road, Port Moody. Let's connect the Barnet Highway to Rocky Point Park and Moody Central Station!
Coquitlam Central Station to Port Mann Bridge, Coquitlam. This important transportation route is dead flat. Let's create a great bike connection here!.
Getting on our email list
If you would like to receive meeting reminders and other occasional local information, just send an email to hub-tri-cities-subscribe@yahoogroups.com . Your email can be empty, or not... the computer program that will receive it only cares about your email address.
You can unsubscribe just as easily, by sending an email to hub-tri-cities-unsubscribe@yahoogroups.com
HUB documents
How to get edit privileges for this wiki
To modify pages, please request an account by contacting action@bikehub.ca.
Getting started with editing the wiki
These pages use MediaWiki markup. You can find out how to MediaWiki here: [1], or just check out the source text for existing pages to get some idea of how to do things.